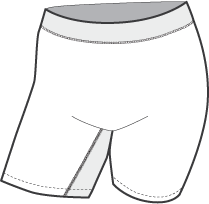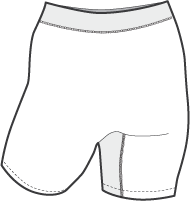 BRIDGETS
Welcome to Bridgets
Where thigh rubbing is not allowed. A place where babes rule and chafing is not welcome. By wearing a pair of Bridgets you are committing to comfort and with highly sophisticated undergarment technology you'll have a seamless fit that wicks away sweat. Bridgets are moulded comfortably to fit any shape so go on, keep on reading to find out how you can step into your new must have item in your wardrobe.
Don't Sweat It™

These Bridgets have changed my life! I need to go and buy half a dozen new dresses!
Jane C (UK)

Best money I've spent all year. No more being self conscious about doing outdoor activities with the family this summer.
Alex L (Sydney)


I like how stretchy the Bridgets are, doesn't matter if I've gained a couple of kilos – they fit perfectly and still don't ride up!
Grace D (Melbourne)