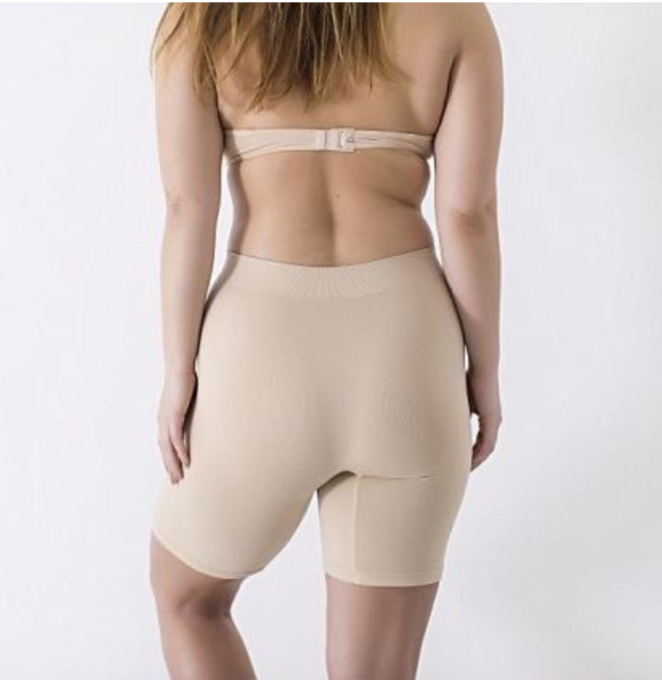 Control knickers or shapewear is one item likely to be lurking at the back of every woman's underwear drawer.
After all, who doesn't want to look contoured in their clothing?
While Spanx promises a flatter stomach and a firmer derriere, flattering shapewear that helps women manage a hot Australian summer no doubt comes as a godsend for many.
Though smoothing underwear doesn't always have the best reputation – think a specific scene from Bridget Jones's Diary – these new Bridgets are set to be a game changer especially for those suffering the painful effects of chafing.
The Australian brand has created the knickers with body positivity in mind and to make sure women everywhere can wear the clothes they want – without fear of rubbing – over the long hot months.
This new generation of underwear made from a mix of Nylon and Spandex targets sweat specific areas: the bum, the tum and the thighs.
What sets Bridgets apart from other shapewear is they've been designed using sweat-wicking technology – similar to lightweight breathable gym wear.
'Years of experience with our knitting technicians and designers means we've woven our purposeful fabric in a way that targets many women's thigh-rubbing concerns,' the Bridgets website states.
'The anti-chafing effect comes down to the quality of the fabric and the fit; adding extra anti-wicking technology in the places that women need it most.'
In a world where comfort is king, or queen, these high quality undergarments have been created without a constricting waist band.
They've also been made with the fashion-conscious woman in mind, dispensing with giveaway seams that tell the world you're wearing figure-sculpting underwear.
Figure shaping lingerie that tones, sculpts and soaks up sweat? Sign us up STAT!